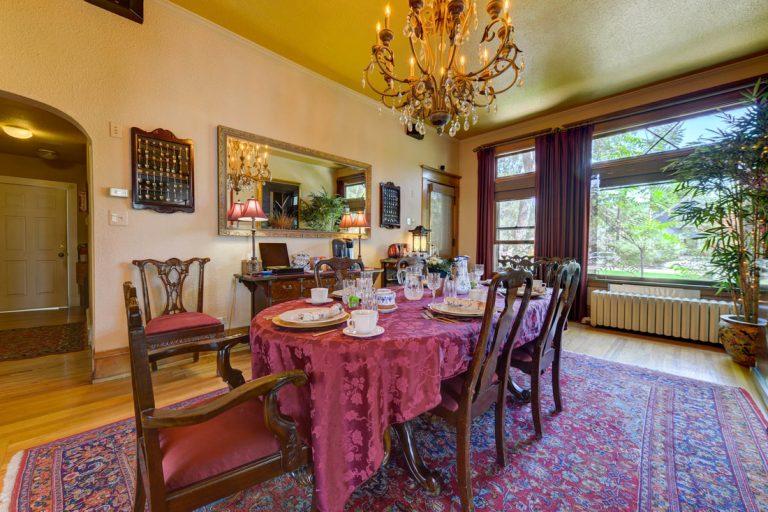 When traveling, people are often enticed by the all-inclusive packages that you see online. The idea that for one combined low price, you can get everything you need for your vacation including transportation, accommodations, food etc.
 
Recent research published in a Huffington Post article revealed that a seven-night stay for two travelers at a European B&B is approximately £300 cheaper per person.
​
Here's a little secret: travelers can actually get a better value for their vacation by booking their stay at a B&B.
 
Learn why:
 
During a Bed & Breakfast stay, guests have more flexibility in planning their budget and saving money. 
The inviting aspect of an all-inclusive package is that food and drink are included. Please keep in mind that you are paying a premium for these conveniences. On a B&B vacation, typically at least one home-cooked meal is included in the stay, and it's often a delicious breakfast. For other dining experiences, guests can select local restaurants.
 
Many all-inclusive vacation packages offer branded extras that guests are enticed to purchase once they arrive. 
When booking an all-inclusive trip, sometimes the fine print will get you. Yes, food and drinks are often included. But do the beverages only consist of soft drinks and water? Will guests be paying extra for alcoholic beverages? Or, when guests arrive and find out that the products they prefer are premiums they must pay more for to enjoy? Far too many travelers end up at their all-inclusive resort only to find out that not everything there is included in their original booking price. Ultimately, this can make an all-inclusive getaway significantly costlier than a B&B vacation.
 
A B&B Vacation provides a better traveling experience, since it allows more flexibility in exploring your destination.
In many cases, vacation value isn't determined by the cost of the package. It's decided by the experiences guests have during the trip. A Bed & Breakfast vacation is far more valuable than an all-inclusive trip, because it gives travelers the opportunity to immerse themselves in the local area. They spend their evenings sipping wine with the innkeeper on the front porch and the days learning about the history of the region from a guide whose family has lived there for generations.
 
Guests leave feeling more fulfilled and enlightened than they would after an all-inclusive trip, which is the most valuable experience traveling can offer. 
A B&B vacation is a more valuable option for most people. While staying at a small property such as a B&B, they can enjoy an authentic and intimate experience while also being centrally-located to many of the sights and attractions in your property's destination. They aren't limited by the activities that are available on the resort grounds, or stuck going through the same buffet-style lines every night for dinner. For many, it's the best choice for your next trip, you just have to book now.