Breakfast at The St. Mary's Inn Bed & Breakfast
Included with each night's stay at The St. Mary's Inn is a highly-acclaimed, full-service breakfast, served "family-style" or at a community-style table shared between guests. Such family-style breakfasts have been found to include hearty conversations which increase the strong likelihood you will make new friends.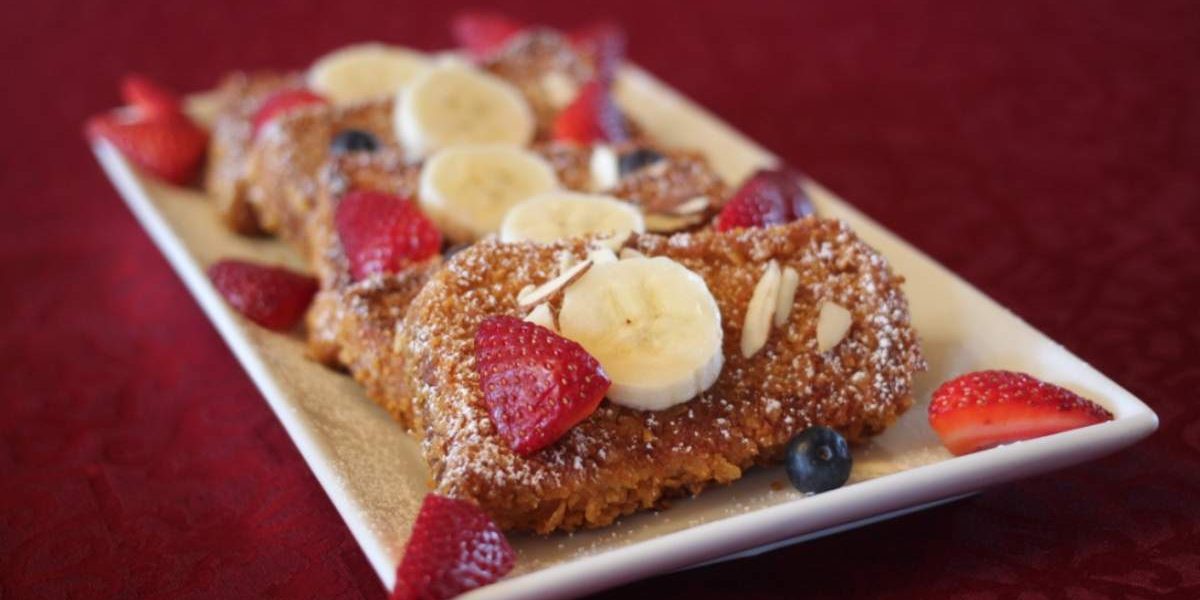 Our breakfasts feature a starter course of fresh Juice, fresh Fruit Dish and plenty of hot Coffee and/or Tea. Our starter courses are followed by freshly prepared main course entrees. These entrée servings rotate, but standard offerings include Pancakes, Waffles, or French Toast. Not to be shorted, these entrée selections are accompanied by healthy servings of freshly prepared Bacon, Sausage and Eggs. For a change of pace, we also rotate in Eggs Benedict and Huevos Rancheros. Special requests are always considered. Come hungry, as these hearty breakfasts are served until you have had all that you care to eat.
We happily accommodate special dietary requests and frequently serve guests requesting cuisine which is gluten-free, lactose-free or vegan. Simply let us know ahead of time so that we can prepare.