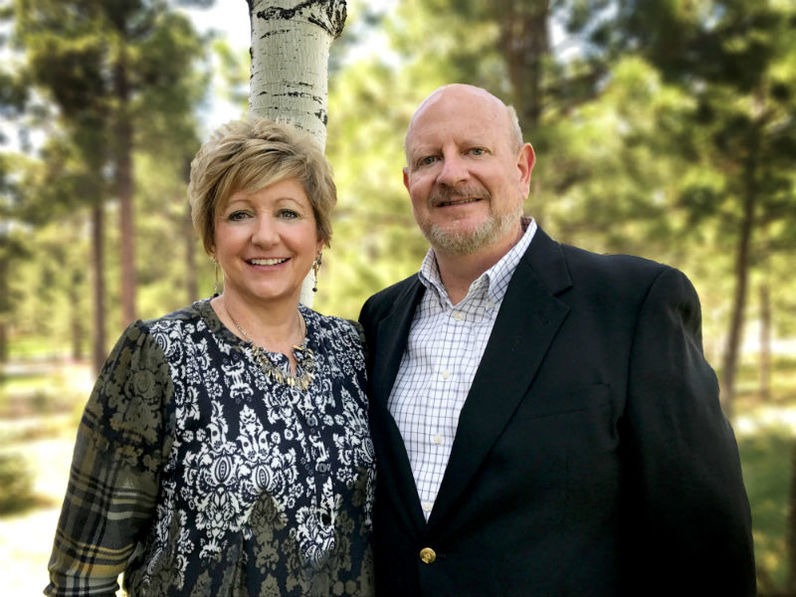 ​Pam and Jay grew up in Sterling, Colorado. They were high school sweethearts who married shortly after graduating from high school. As a couple, they moved to Alamosa, Colorado, where they attended and graduated from Adams State in 1984. Pam earned her degree in Elementary Education, while Jay earned his degree in Business. As married students, the couple held many jobs during their college days. Looking back, the couple developed a unique fondness for hospitality through the challenges and rewards presented by their experiences as dorm directors for underclass dormitories.
Following graduation, the Pipers moved to Lakewood, Colorado, where Pam began her elementary teaching career with Smith Academy, while Jay began his public accounting career with Deloitte & Touche. Following a stay at Smith, Pam taught elementary students at numerous schools throughout several years in Jefferson County. Jay spent several years working as a CPA with Deloitte & Touche, ultimately rising to the rank of Senior Manager. Jay left public accounting to become the Corporate Controller of MDC Holdings, a large publically-held home builder based in Denver. The Pipers welcomed a son (Lucas) and a daughter (Emily) into their lives while in Lakewood.
The family moved to Tucson, Arizona in 1997, where Jay served as CFO for Richmond Homes of Arizona. Pam gained her Arizona teaching credentials and taught elementary school in Oro Valley, a Tucson suburb.
Jay's being appointed as a Regional Vice President of Ryland Homes enticed the family to move to Los Angeles, California. This assignment, while challenging and exciting, required significant multi-state travel. After a couple of years of Jay spending considerable time away from home, the family decided it was time for a change.
The Pipers returned to Colorado, settling in Monument in 2002, where the kids attended school and ultimately graduated from High School. Pam restarted her teaching career at Monument Academy and after years as a home room teacher recently rediscovered her passion as an elementary art teacher, which still commands her energies. Jay was hired as President for Richmond Homes of Southern Colorado. After heading up the Richmond operation for several years, Jay changed companies and headed up Capital Pacific Homes of Colorado as its President. Following a restructuring at Capital Pacific Homes, Jay founded and served as President/Owner of Capital Pacific Builder Services. Jay later founded and served as the Managing Member and President of Mountain Vista Holdings and either founded or participated as a partner in numerous real estate ventures.
​
Throughout 2016 and 2017, Jay liquidated his real estate ventures which provided the capital and time necessary to acquire the historic St. Mary's Inn, a Bed and Breakfast conveniently located in historic downtown Colorado Springs, which provides first rate room accommodations in a Queen Anne Style mansion built in 1896. Pam and Jay look forward to a new life phase in which their energies and attention will go towards continuing the standard of Innkeeping excellence which has been established and maintained at the award winning St. Mary's Inn.