The History of The St. Marys Inn Bed & Breakfast
History of the St. Mary's Residence
The property guests know and love as The St. Mary's Inn traces its legal roots back to the 1870's.  The two lots that The St. Mary's Inn sit on were legally defined, or mapped, in 1871 in the Territory of Colorado as part of the original platting of the City of Colorado Springs by its founder, General William Jackson Palmer.  Officially, the Map of the Town of Colorado Springs, Colorado was filed as a plat for record at 7:00 P.M. September 26, A.D. 1871.  Colorado was granted statehood in 1876, making it the Centennial State.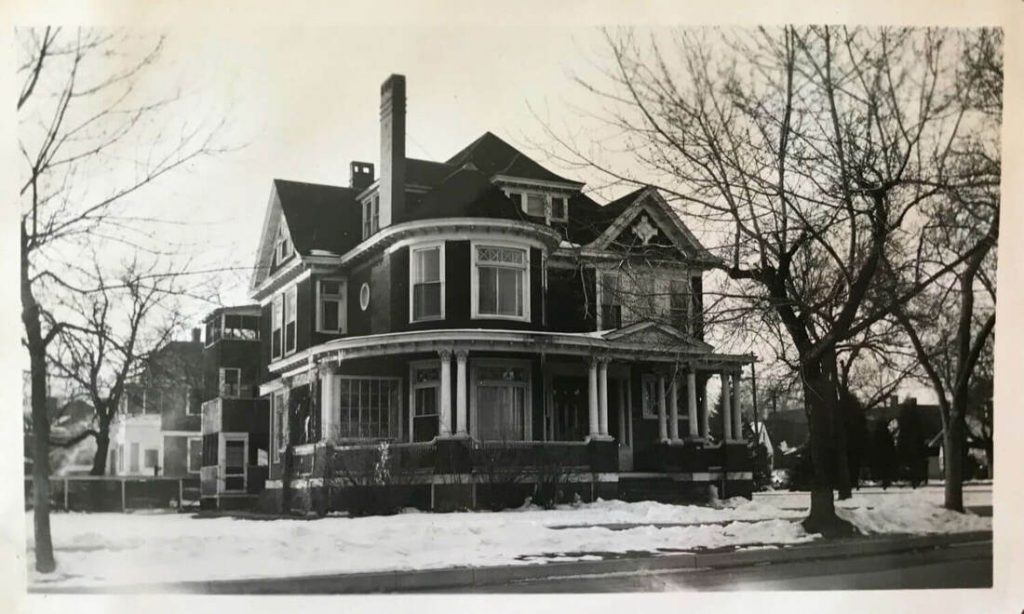 The Inn was constructed around 1896 as a residence by Mary Giddings, a member of the Giddings family which founded and operating Giddings and Kirkwood Drygoods, a major provisioner of the time.  Several properties of the time were constructed by the Giddings family, some of which still bear the Giddings name.
In 1901, the residence was purchased by Edwin Stark who, at the time, was the Vice President and Treasurer of the Raven Mining Company.  Stark was to become a prominent mining executive, owning and operating multiple mining companies.  Stark was also of note not only for his pioneering efforts in general, but also for his vision in designing and developing water and irrigation systems in the Fountain Valley and throughout the state.
Following its period of serving as a single-family residence and in response to the housing shortage following World War II, the property was converted into apartments.  During the late 1940's, the residence is known to have served as an apartment or "dormitory" for women.  During subsequent years the owners, usage and residents changed, but the home and its charm remained.
In 2000, the Property was purchased by Zeno and Conchita Nolet, who had a vision of converting the majestic apartment building into a bed and breakfast.  The conversion, which took about eight years, included modernizing the plumbing, electrical systems, the climate control systems and the kitchen.  This process, which provided modern comforts while maintaining the historical charm, took approximately eight years. The St. Mary's Inn opened to guests as a Bed and Breakfast around 2008.
In 2018, The St. Mary's Inn was purchased by Pam and Jay Piper, who currently steward the Inn and happily serve its guests.
Read the reviews of the St. Mary's Inn Bed & Breakfast.