International companies are drawn to Colorado Springs' outdoor lifestyle, our quality workforce and vibrant, supportive business community.  Unfortunately, it's lack of name recognition is a roadblock in the competition for oversees prospects.
 
Colorado Springs has been trying to work on selling Colorado Springs to potential employee candidates. For US Citizens and internationally, a lot of people don't even know where Colorado Springs is or that it is the 40th largest city in the US being rewarded as one of the best places each month!
 
Our challenge is to build Colorado Springs' brand and create broader awareness of what the city has to offer.  The Chamber & EDC has launched a talent attraction  website:  choosecoloradosprings.com which tells the story about why someone, especially potential employee candidates, why they would want to live and work in Colorado Springs. 
 
Colorado Springs is building a downtown culture and is environmentally attractive to Millennials.  Colorado is winning because of our outdoor lifestyle. What makes us attractive is our quality of life, air and water.
 
The city's central location helps ease the travel and time zone challenges of doing business all over the world and we offer a very business friendly environment. But Colorado Spring's low unemployment rate can make hiring a challenge.
 
Focusing on the highlights of our area is something the guests of The St. Mary's Inn Bed & Breakfast might enjoy as well.  We have 300+ days of sunshine and 7,000+ acres of parks. The scenic beauty of Colorado is unparalleled.
 
In a city of 400,000 people, it doesn't feel crowded.  We have amazing eateries to enjoy great food.  Colorado has some of the best breweries and microbrews in the country.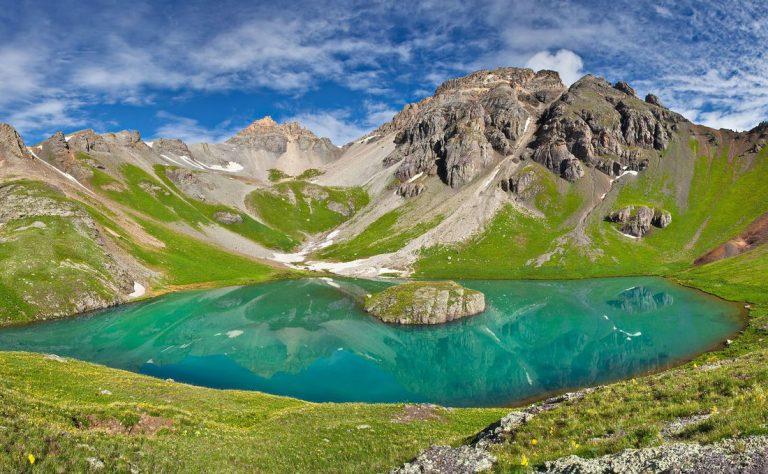 Our state is home to 4 national parks (Rocky Mountain, Mesa Verde, Great Sand Dunes, and Black Canyon of the Gunnison). You can ski at some of the best resorts in the world.
 
You can even travel into the past at some of our famous historical sites including native American Cliff Dwellings, Original Old West Railroads and enjoy Mining Tours, or even prehistorical and archaeological sites. 
 
You just can't help but enjoy the outdoors in Colorado.  We have hiking, fishing, golfing, white water rafting, skiing, hot air ballooning, 4-wheel driving, Segways, Ziplines and much more.
 
International companies are drawn to Colorado Springs, but so are the tourists.  Find out what you've been missing! Take a trip to Colorado and stay at the best Bed and Breakfast Colorado has to offer.  Schedule your visit today!