We Welcome Parents and Families of Colorado College Students, Alumni and families of prospective students Year-Round!
​Whether you are a first-timer or an experienced college parent, you are a valuable part of the Colorado College Community. We offer an upscale comfortable place to stay while you get your student situated in their new place. We are only three short blocks away from the school.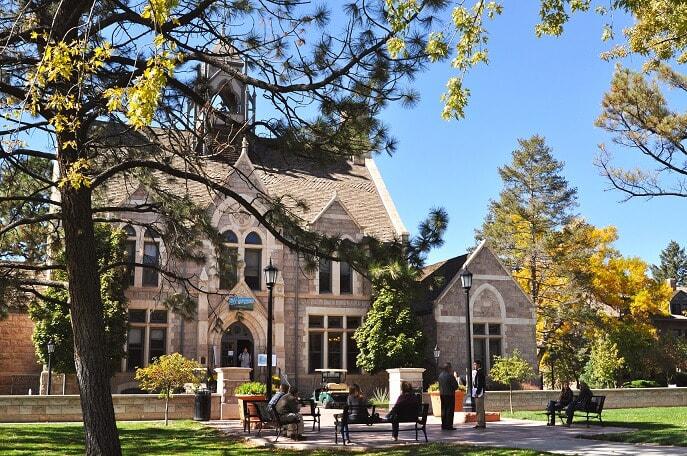 For Parents of New Colorado College Students
First Semester 2018 begins on August 18 (Saturday 8a.m.) when the Residence halls open for new students.
August 18 – August 26 is new student week.
August 23 – Is the College Fall Conference
August 25 – Residence halls open for returning students
August 27 – Instruction begins (Block 1)
​
Family and Friends Weekend in September
We look forward to welcoming you for a visit during family and friends weekend September 28-30th!
Spend some time reconnecting with your student and experience the programs, the people and the places that make Colorado College so outstanding.  This weekend will offer many ways for you and your student to enjoy time together.
​
The St. Mary's Inn is the perfect place to stay during the Family and Friends Weekend at Colorado College. 
Colorado College Homecoming
​Colorado College Homecoming Weekend is October 11 – 14th 2018.
They will be celebrating Reunion Classes for 1968, 1973, 1978, 1983, 1988, 1993, 2008 and 2013.
Colorado College Second Semester 2019
​January 6th Residence Halls Open
January 7-17 Half-Block
January 12 Winter -Starts move in residence halls
January 12-19 Winter Start Orientation
January 21 Registration for all students and beginning of Block 5
Baccalaureate and Commencement
​Colorado College Baccalaureate will be on May 18th
And Colorado College Commencement will happen on May 19th.
We look forward to welcoming you to the St. Mary's Inn Bed and Breakfast as one of the perfect places to stay near Colorado College.  Make your reservations soon. Rooms will book up early.