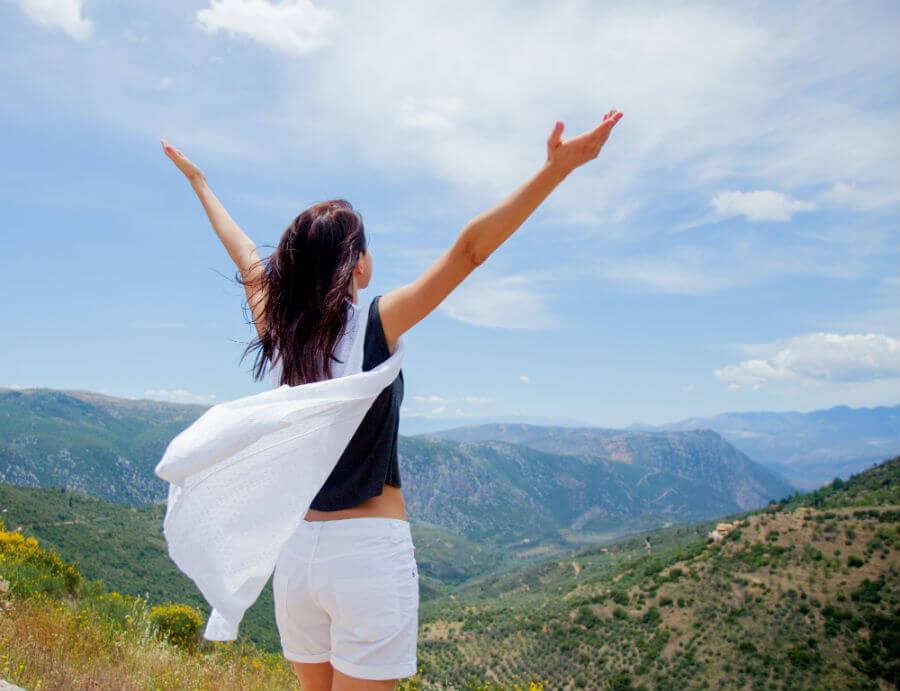 Summer is officially upon us! It's time to get outside, enjoy the warmth and have some fun! We thought we would share some of our favorite things to do during the summer here at The St. Mary's Inn Bed & Breakfast.​
It is a given! You must spend an afternoon exploring the mountains. Colorado Springs has a glorious view of Pikes Peak (the highest summit of the southern Front Range of the Rocky Mountains). The 14,115-foot fourteener is located just 12 miles west of our location.
Unwind and enjoy a cocktail while watching the sunset. Whether you enjoy it from the comfort of our front porch here at The Saint Mary's Inn Bed & Breakfast or from one of the many beautiful restaurants located nearby, sunsets around here are not to be missed.
Sunrise Yoga in the Mountains! There is nothing like the feeling afterwards. CityROCK Climbing Center offers this at 21 N Nevada Ave, Colorado Springs, CO 80903.  Their location is just 5 blocks away!
Go for a bike ride! There are great bike trails in Colorado Springs. Springs Bike Tours offers several different bike tours including the Bikes and Brews Tour, Mountain Bike Excursion, and City Bike Tours. If you want to go exploring on your own, you can rent bikes at Ted's Bicycles.  The prices are fair and include helmet, water bottle cage and tire repair kit.
History Buff? Head to our Wild West Ghost Town Museum with a preserved town, artifacts and hands on activities.  You could start your day at the Colorado Springs Pioneers Museum. Admission is free although donations are welcome.  You could also head over to the Spencer Penrose Heritage Museum where their collection includes 31 horse drawn carriages, 13 motorized vehicles and two presidential carriages. This museum is also free of charge. The Rock Ledge Ranch Historic Site is a living history farm and museum that depicts life in the Pikes Peak Region during the American Indian era of 1775, 1860s Galloway Homestead, 1880s Chambers Home and Ranch, and 1907 Edwardian Country Estate.  You can end your History tour with Pro Rodeo Hall of Fame & Museum of the American Cowboy.
Catch a local band during your stay.  If you are a lover of live music, here is a guide to outdoor concerts for almost every day of the week this summer.
Farmers Markets are in integral part of summer in Colorado Springs.  Find fresh produce, crafts and other goods from local artisans.
Kayakers love Colorado. Our whitewater rivers, gorgeous surroundings and an environment conducive to adventure make it the perfect place for professional kayakers or beginners alike.
Spend an afternoon perusing the shops of downtown Old Colorado City or Manitou Springs.  Old Colorado City has a variety of boutiques and gift shops. The relaxed atmosphere of the tree lined streets and brick sidewalks allows you to enjoy browsing almost 100 trendy specialty shops.
Enjoy Downtown Colorado Springs Dining at some of our local restaurants with in walking distance of our bed and breakfast. You will find a wide variety of menu, ambiance and budget options.