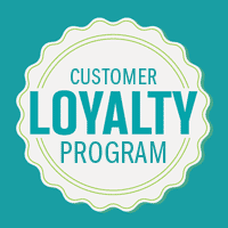 Hotels have come to notice and realize that loyalty programs hold the key to the heart of the all in increasing traveling millennials in particular, and of course, many other traveler segments as well. The result is that many corporate chains are now spending and implementing in a big way, and with large budgets, loyalty programs that will attract and retain new guests.
When a guest books through an OTA (Online Travel Agent), it will cost the hotel a large commission. Internet OTA companies saw that there was an opportunity to become the middle man for all of these, and now the Hotel chains are fighting back to recover!
Expedia and Booking.com are the biggest of all and control much of the hotel travel booking business. It has become for many, more convenient, not less expensive (although some believe it could be as well) to find the best rates on these search engines. Why is this? Because some use Expedia only and perhaps not Booking.com and vise versa. 
Expedia Inc., controls many of the websites/names of the booking engines such as, but not limited to, Travelocity, Orbitz, Hotels, BedandBreakfast (recently purchased), Trivago, Expedia Affiliate Network, Home Away, Egencia, Hotwire, Expedia MediaSolutions, motif group, Classic Vacations, CarRentals, Expedia Local Expert, Venere, Expedia cruise ship centers,… etc. Expedia once owned TripAdvisors but I bet they are sorry they let them break away, as they may be back in a whole new way… as competitors! Priceline.com owns the Dutch company named Booking.com. They are a larger force in Europe and contenders here in the US.
SO: Why would the huge investments of huge infrastructures of buildings of all kinds, hotel, resorts, bed and breakfast etc.., be wanting to get the guests to circumnavigate the OTAs and book direct with them like they used to? Answer: to avoid the huge commissions they now pay these OTA booking engines? Commissions range from 10 to 20%. So how do they do that? Incentivize the guests to book direct with them and give them more than they can get online. They have increase their rates/prices and give back incentives to "direct booking guests" who can search the online and then call the Hotel to book direct. If they are going to spend money on these programs and get their guest booking direct again, they had better train their reservation staff as well. Here lies a sleeping problem. Prevalent with the bigger hoteliers.
For example, Marriott created a campaign titled "It Pays to Book Direct." This current rewards program is expressly designed to incentivize travelers to book directly on the Marriott website. Benefits of booking direct with this huge hotel chain include the ability to modify reservations and the option to pay at the time of your stay rather than prior to your arrival which based on airline pricing, typically is 21 days advance, or more . They offer additional perks if you join their rewards program, including free Wi-Fi, (always free with us) mobile check-in (always available with us) and the ability to earn free nights the more stays that you book with Marriott.
Hilton also launched their new marketing campaign called "Stop Clicking Around." This campaign encourages its rewards members to book direct by offering additional discounts, upwards of 10%.
All hoteliers are now rethinking their strategy to get guests to book direct.
We at The St. Mary's Inn, Bed and Breakfast will also start a new program effective immediately.
As a small one of a kind property, when we signed up with the huge OTAs, we could not compete by having lower prices on our own website as it would be in direct competition to the OTAs who "guarantee" lower prices. We can however upgrade guests. We can definitely offer cash discounts as the OTAs can not accept cash….hard to send over wires!
SO: effective immediately we will offer all guests who book direct with us:
10% cash discounts
 Offer priority in upgrades when needed to direct booking guests first! 
If a paid booking is cancelled 14 days or less before arrival, we will offer a substitute In-House Gift Certificate
We will allow more flexibility and priority for check in times for direct bookers
We will hold a few rooms off the market for our special guests
FEEDBACK: TELL US WHAT YOU THINK?
​Pam and Jay
719-540-2222 Book Direct on our website:
www.TheStMarysInn.com