Enjoy THE 1890'S GOLD RUSH AT CRIPPLE CREEK DISTRICT MUSEUM
The Cripple Creek District Museum is located in the former Midland Terminal Railway Depot, the museum contains three main buildings with 6 floors of historic mining memorabilia, paintings, glass and china, maps, children's items, furnishings, a photograph gallery, mineral displays, Indian artifacts, mineral displays and 2 Victorian apartments.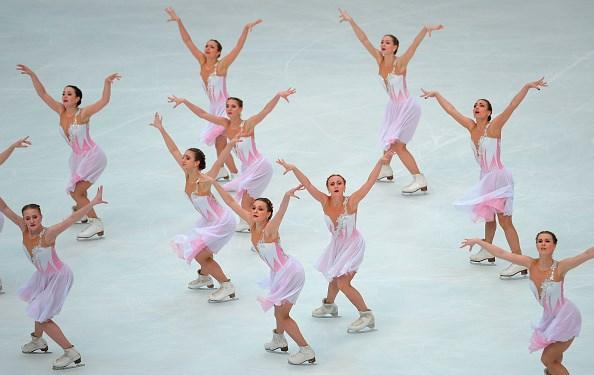 ISU WORLD SYNCHRONIZED SKATING CHAMPIONSHIPS
Friday, April 07, 2017 6:00 pm – 9:00 pm 
Saturday, April 08, 2017 3:00 pm – 9:00 pm
Price: $33.00 to $45.00
 
Don't miss the ISU World Synchronized Skating Championships 2017. Colorado Springs holds an important place in the history of figure skating.  The city has hosted many national and international competitions and has been the training site for many World and Olympic champions. Colorado Springs is home of the United States Olympic Committee, U.S. Figure Skating as well as the site of the World Figure Skating Museum and Hall of Fame.
The ISU World Synchronized Skating Championships 2017 will be held at The Broadmoor World Arena. Official practices will also take place in the Colorado Springs World Arena Ice Hall (practice rink.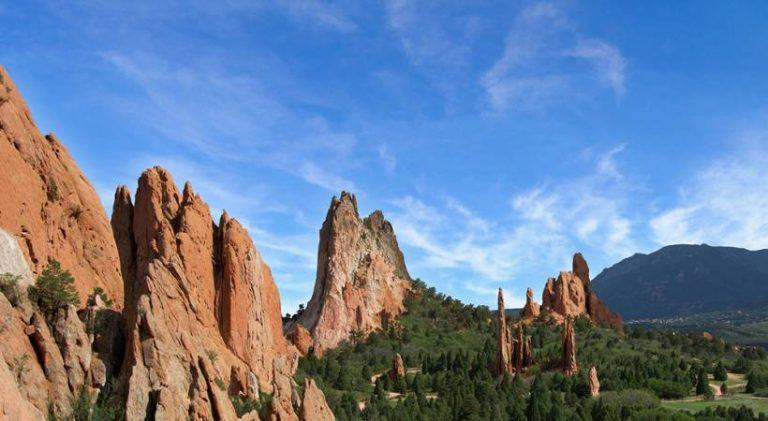 Gallop in the Garden" Weekly 5K Fun Run in Garden of the Gods Park
FREE – Weekly 5K Fun Run –Run/ Jog/ Walk in Garden of the Gods Park! Every Thursday between 4:00 pm – 6:00 pm the Gallop in the Garden 5K Fun Run is held. We meet in the lower lobby of the Garden of the Gods Visitor & Nature Center at 1805 N. 30th St., Colorado Springs, CO. There are 3 phenomenal routes mapped out through Garden of the Gods & Rock Ledge Ranch that start and end at the Visitor & Nature Center.

Don't forget to stop by our community partner Fossil Craft Beer Company on the way home to enjoy one of their fine local brews or ginger ale. Run five routes and get a token for a FREE Fossil Brewery Beer.
​
This is just a fun run and a way to enjoy comradery and the Great Colorado Outdoors in the #1 Park in the U.S.

Mueller State Park
If you don't want to drive 3 hours to Rocky Mountain National Park, Mueller State Park offers an excellent alternative. Located 30 miles West of Colorado Springs and roughly 5,000 acres.  You will find a host of jagged mountain peaks, verdant aspen forests and 55 miles of trails for hiking, biking, cross-country skiing and more. Recent visitors have said that the trails are well-maintained but many of them are relatively short; however, they can be extended by looping on other trails, making this an ideal outing for leisure walkers and adventure-seekers alike. Make sure to bring your binoculars. This park has plenty of wildlife including elk, eagles and bears. Never hike alone and make plenty of noise while on the trails to avoid sneaking up on unsuspecting animals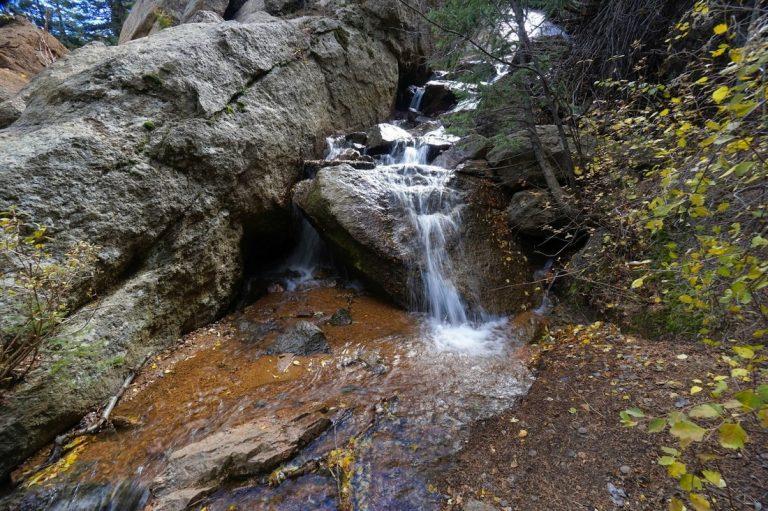 North Cheyenne Cañon Park​
If you're visiting Colorado Springs during the spring, consider spending a day at North Cheyenne Cañon Park. It is located about 7 miles southwest of Colorado Springs. This park is more than 1,600 acres at the bottom of a 1,000-foot-deep canyon. The differing altitudes support a vast array of wildlife, including deer, mountain lions and black bears. In addition to miles of hiking trails, you'll also find part of the North Cheyenne Creek – a popular place to swim in the warmer months.

First visit the Starsmore Visitor and Center, located at the park entrance. You will find interesting displays devoted to the park's wildlife as well as information on hiking trails to sites like Helen Hunt Falls and Seven Falls. Another place to obtain information is the Helen Hunt Falls Visitor Center.

The park is open every day from sunrise to sunset, and the Starsmore Visitor and Nature Center welcomes intrepid explorers every day from 9 a.m. to 3 p.m. in the spring and fall and 9 a.m. to 5 p.m. during the summer. The Helen Hunt Falls Visitor Center is only open during the summer; the hours are from 9 a.m. to 5 p.m. Admission is free. For more information, check out the North Cheyenne Cañon Park's website.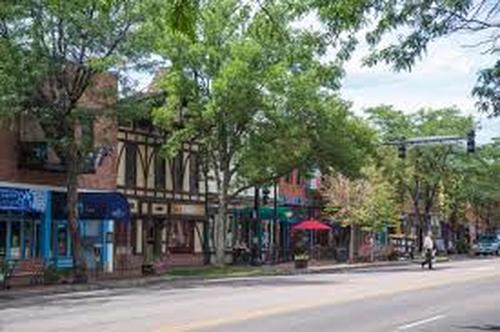 Old Colorado City
Just west of downtown Colorado Springs is Old Colorado City, the original capital of the Colorado Territory. Founded back in 1859, this area was once a hotbed of activity. This area was overflowing with farmers, miners, ranchers and other settlers seeking a piece of their own Manifest Destiny. Although it is no longer its own town, the Old Colorado City Historic District maintains its 19th-century "Wild West" feel with a few modifications: the area's buildings now house locally owned art galleries, quaint shops and excellent restaurants.

Travelers who visit Old Colorado City frequently praise the district's relaxed atmosphere and friendly business owners. Recent visitors point out that while this is mostly a tourist destination, it's also a good place for families. 
​
You'll find Old Colorado City located between West Colorado Ave. and Highway 24. Visit the area at any time of day and you don't have to pay to explore. Learn about this historical district by visiting the Old Colorado City Historical Society website.