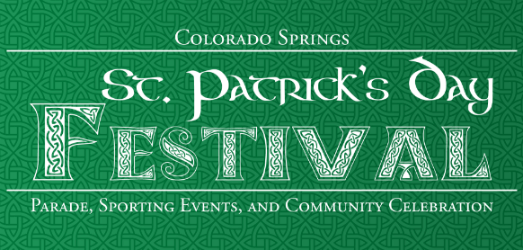 Colorado Springs St. Patrick's Day Parade
St. Patrick's Day in Colorado Springs offers fun for everyone! From Irish themed menus to a downtown parade, check out the area's lucky things to do. Saturday, March 17 at Noon Travels on S. Tejon St from E. St. Vrain St to E Vermijo Ave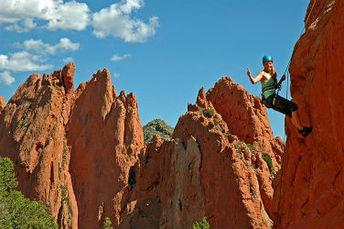 ​Rock Climbing 
Rock climbing in the Pikes Peak Region is world renowned with some of the most beautiful and challenging rock formations. Colorado has sunshine 300 days of the year and the temperatures are mild enough for year-round rock climbing. Make sure you get a permit, and you can take on the tallest rock walls inside Garden of the Gods Park. Never been climbing before? Front Range Climbing Company can teach beginners how to climb.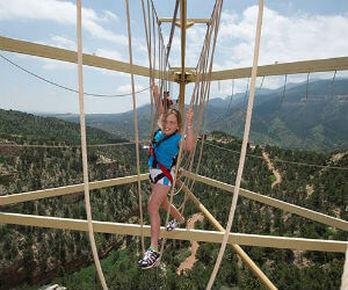 Cave of the Winds
The wonderful thing about cave of the winds is that the temperature underground stays a consistent 54 degrees.  There are 3 different cave tours, and families have a choice of adventures both inside and outside of the caves. There is also the Wind Walker Challenge Course, a ropes course hanging over the edge of Williams Canyon 600 feet up, the Bat-A-Pult zipline, and the Terror-Dactyl that launches you 200 feet into the canyon at 100 miles per hour.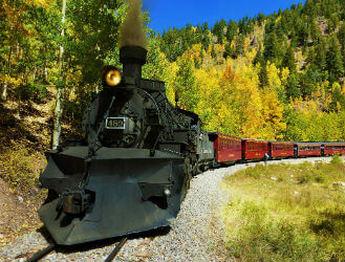 Scenic Train Rides
The Broadmoor Pikes Peak Cog Railway is closed, but you can always enjoy the Royal Gorge Route Railroad or Cripple Creek & Victor Narrow Gauge Railroad. The Royal Gorge also has specialty themed trains and dinner trains to enjoy.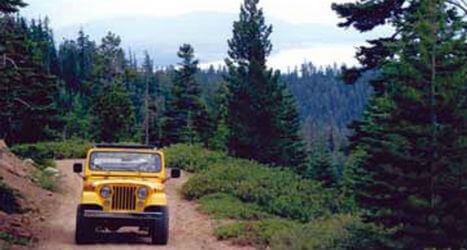 ​Jeep Tours
This is one of the spectacular way to take in Colorado's beautiful scenery, to see wildlife, and breath-taking scenery.  Some tours will even allow you to take pets along for the ride.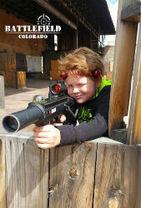 ​Laser Tag
Battlefield Colorado is the first and only outdoor laser tag adventure park. It is open year round in Colorado Springs and it takes up an entire city block with three acres and six buildings for indoor and outdoor play.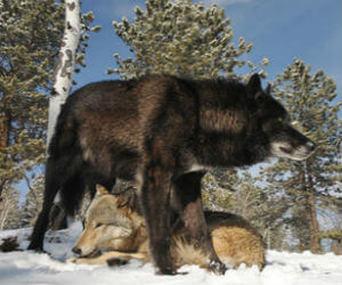 ​Meet the Wolves
Colorado Wolf and Wildlife Center offers tours to learn about and see wolves, coyotes and foxes.  They also offer an extra special tour where you can get up close and personal with several of the wolves.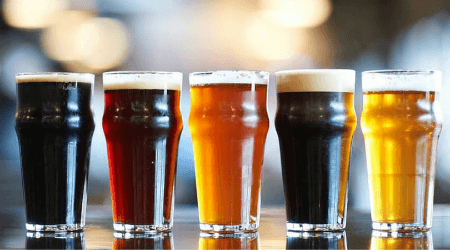 Brewery Tours 
Enjoy a guided adventure into the world of craft Beer. Rocky Mountain Ride offers tours of the local breweries. Sample 4 different breweries over the course of 5 hours.  You have a designated driver and no stress.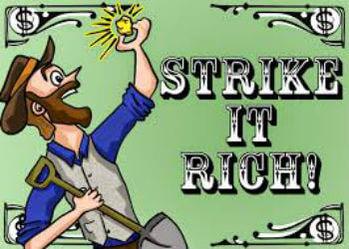 Strike it Rich
Cripple Creek Casinos offer the latest and greatest poker, live blackjack, slots, roulette and craps in an exciting and scenic Colorado Mountain Town.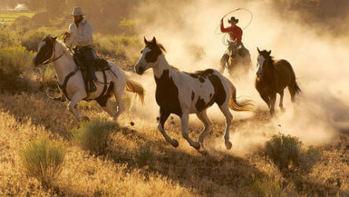 Enjoy the Wild West
Wild West Ghost Town Museum offers an authentic western experience year-round. The buildings of Ghost Town Museum were salvaged from all over the Pikes Peak Region and have been preserved indoors for generations to enjoy. They have thousands of authentic old west artifacts displayed as they would have been 100 years ago.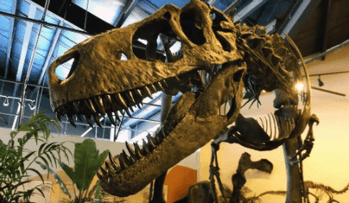 Travel Back in Time 
The Rocky Mountain Dinosaur Resource Center is a museum located in Woodland Park, just 30 minutes from Colorado Springs. The museum features fossils from North America's Cretaceous Period including reptiles,dinosaurs, a working fossil lab that you can watch, a children's play area and hands on activities. 
 Thank you for reading our list. The St. Mary's Inn Bed & Breakfast looks forward to your stay. See a list of our rooms to choose from while exploring beautiful Colorado Springs and Pike's Peak Region. Book Your Room Today!